Competence the second key to building your personal power! Competence is the commitment to becoming excellent in your chosen field.
Any man or woman who achieved any level of success in any field of business or personal activity had to first decide to become excellent in that particular field.
The power to choose your direction in life is truly in your own hands if you just study these important keys to success you can achieve your most desired goals.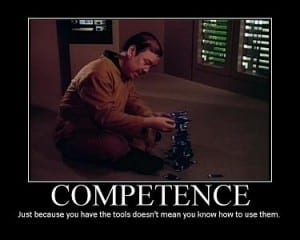 If you are not good at what you do you haven't a chance in our competitive society. Although your success is predictable if you become competent in your chosen field.
Excellence doesn't just happen upon you it only comes when you totally commit to being 100% competent in your chosen field.
This is also true for your personal life, you must commit to truly working on improving yourself in all areas of your life.
Remember the 80/20 rule which is where the top 20% of all salespeople make 80% of all the sales and conversely the bottom 80% only make up 20% of all the sales made.
This has been proven study after study all over the country and the only difference is that the top 20% had made the decision to become excellent in everything they do in relation to their job.
Competence is the key that opens the door to success. This is not only in business the same goes for your personal self-improvement.
The successful people knew to build their personal power so that they could control the outcomes in their lives, they would have to become excellent at what they did.
They would do whatever it took to learn as much as they could, they would study the habits of the most successful people in their field and implement what they saw and learned into their own lives.
Competence Is Really A Matter of Choice!
Simply put the most successful people chose to become more competent in their field and as a result of their efforts, they would earn 16 times more than the 80% who chose to just get by.
You can choose to passionately approach your job or anything else in your life for that matter and learn all you can, read books, attend seminars, listen to audio tapes, do what it takes to become excellent or 100% competent in your chosen field and join that 20%.
Excellence is not a destination it is a journey, you can never know all there is to know but you must strive to continue to become excellent in all that you do.
Your worst enemies are complacency and satisfaction because if you reach these points it means that you have ended your journey, the commitment to excellence is gone and your drive for personal achievement has come to an end. So you have to ask yourself; Is this as far as I want to go in life?
If the answer is yes, well then your done, however, if the answer is no then you have some work ahead of you.
Action Strategies for Personal Achievement


Do you want the competence to always be moving forward towards the achievement of your goals? Do you want to achieve more than you ever thought possible?
Do you want to reach greater heights in life with ease and competence? Would you like to attain a fulfilling personal life and high career goals?
If you answered yes, then Action Strategies For Personal Achievement can help you will all the above and more.
Actions To Achieve Competence And Success!
You should always follow this rule to obtain true success, do your best every time out and they always strive to do it a little bit better. When you do something well you get a sense of pride, your self-esteem grows and you feel like a winner.
Competence – The Pride of A Winner
Becoming absolutely competent in what it is that you do or want will make you grow as a person, a person who has accomplishments and pride, self-esteem and an overall excellent feeling about themselves.
Building your own personal power is one of the greatest gifts you can give to yourself, it affects how you live your entire life.
To summarize our second key to having personal power we have to know that competence, which means to become excellent at whatever it is you do or want, truly yields opportunity. To become excellent at what you do you must work hard which leads to improvement and the bottom line is the market pays for excellence.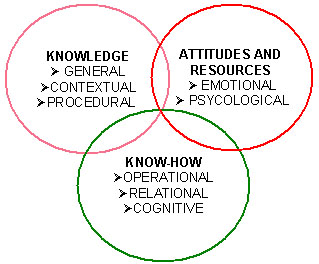 I have personally spent my adult years obtaining these qualities if I did not find these characteristics to work towards I would have thrown in the towel a long time ago.
You truly gain strength when you know you are constantly striving to better yourself in all the areas of your life.
The resources that I found that helped me so much in realizing that no matter what was thrown at me I could still work towards something, are probably responsible for saving my life.
When I was at my sickest and thought there was no real hope for a successful future all of these personal development resources I have linked throughout this site helped me see that there were always things I could do to prepare me for a whole new future.
What I am sharing with you are some of the top ideas and methods that I truly use now and I used throughout all my years of illness.
If I had not found the sponsors of this site there is not a chance that I would have ever known what to do to help get me to the point I am in life right now.
I sincerely credit ALL the sponsors of this site for the wonderful life I have now and for all the successes that I have achieved.
I will never stop using all that I have learned and I will continue to study the many programs they all offer and this is a display of competence.