Overcoming Low Self-Esteem for women. Once you improve your self-esteem you will change your life in every way imaginable.
If you have been struggling with your self-esteem or lack there of trust in the fact that you can and will overcome this and I will do what I can to help.
Do you avoid going out with men because you are too shy? Does your lack of self-confidence get in the way of potential romantic liaisons?
Do not fret too much about this as you are not alone. There are millions of women who experience the same difficulties as you.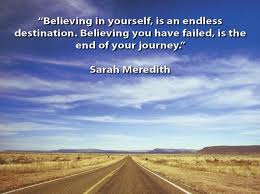 The truth of the matter is that most women go through a phase where their lack of confidence and self-esteem prevents them from meeting men and developing romantic relationships.
Fortunately this is only temporary and this phase quickly passes.
For some, however, this shyness can continue for extended periods and can even lead to loneliness and potentially depression.
Women experience shyness for various reasons, such as low self-image or the fear of being hurt, overcoming low self-esteem can and will help with this.
If the reason for avoiding relationships is the fear of being hurt, this may be attributed to a traumatic experience, and if this is the case the best solution would be to seek professional advice to help you overcome this fear.
If your self-esteem is the cause of your shyness, then overcoming low self-esteem will be a lot easier.
There is some information that you need to be made aware of, and as a man, I am probably in the best position to let you in on some secrets.
Overcoming Low Self-Esteem And A Lack of Self-Confidence

Despite their bravado and arrogance, men are far more self-conscience about their appearance than women.
They have to be. In nature, it is the male that has to go out of his way in order to impress the female. This is typically a guys way of overcoming low self-esteem.
This means that he has to look good at all times to show that he is strong and healthy, and is worthy of the attention of females. Why do you think that men spend so much time in the gym?
Do you really think that health is their primary reason for looking good? No, it is all to get the attention of women.
Overcoming Low Self-Esteem
The arrogance and bravado being displayed by men is mostly for show. Deep down, men are far more afraid of being rejected than women.
Men who come across as swaggering jerks only put on this act because they know that women want to see a certain level of self-confidence in their potential partners; and sometimes these men over compensate for their lack of self-confidence and low self-esteem.
So the next time you feel shy about socializing with men, keep these 2 secrets in the back of your mind as this is a sure way of overcoming low self-esteem.
Joining singles events is probably the easiest way to meeting single men because these events create a fun and exciting atmosphere without the added pressure of forcing people together.
This can be a great way to help you get past the shyness barrier as well overcoming low self-esteem.