Self-Confidence Will Give You The Inner Strength To Chase Your Dreams With A Passion For Success. Self-Confidence is the defining characteristic of all high achieving individuals in life and you will learn how to develop your self-confidence.
Personal Development is achieved through self-discipline and self-confidence which must remain consistent throughout your life.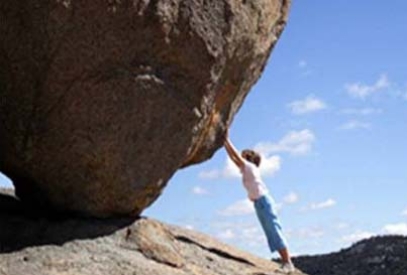 The secret of making life better is to make yourself better. Your knowledge and skills determine what you achieve and what you are able to share.
You will get more and have more to share with the world only as you become more as a person.
Growth through personal development is a natural process that comes from pursuing whatever fascinates you.
Discover what your special interests are and use your self-discipline to build your success on those passions. Find your future in the objects of your dreams. Become a person who attracts success.
Nothing will have more influence on your potential for success than the power of self-discipline. Discipline is the force behind forming good habits. And good habits determine what we become as a result of personal development.
Be aware that every commitment to a constructive habit, every commitment to practice, and every good intention will be challenged by the seductive appeal of procrastination. Remember,
Procrastination Is The Art Of Keeping Up With Yesterday.
A strong personal self-discipline holds the power to help you overcome procrastination.
Resolve to make personal development a life-long commitment. There is no facet of human conduct that cannot be improved by a disciplined program of personal development.
Remember, you can improve the world by improving yourself. Your happiness is related to your growth as a person.
When You Have Positive Self-Confidence Nothing Can Stop You!
Finally, begin your personal development program with a focus on four important areas. You will find in each of these areas an unlimited potential for personal growth.
Rely on your self-discipline to accomplish that which is most important and you will develop the needed skills to succeed at all your goals.
First, develop your people skills.
Getting along with others involves changing yourself, making others feel important, and recognizing the fact that being able to interact well with others is essential to your success.
Second, work on your personal communication skills.
There is much to learn and much to gain in developing effective speaking and writing skills.
Third, learn how to adapt to change.
Make change your friend and ally and make your ability to adapt to change one of your secret strengths in achieving your goals.
And last, take an interest in the world around you.
Make your concerns felt by becoming active in societal and environmental issues. We only enrich ourselves by enriching others.
Be a responsible citizen who cares and contributes. Remember, you can make a difference.
To achieve and maintain true personal development use the power of your own self-discipline to follow through with the following life improving exercises:
Describe the more complete person you would like to become.
Cite three of your personal traits or aspects of performance you would like to improve. Outline the steps you must take to achieve improvement.
List two or three subjects or pursuits that fascinate you and that you would enjoy doing full-time for a living. Outline what steps you can take to make these activities you life's work.
Review the circumstances of a bad experience in your life, and list what you learned from the experience that will be helpful in your future progress.
Evaluate your progress in the following areas of personal performance, and outline how you can achieve personal development in each:
Relations with other people
In concluding, let me remind you that the critical secret for improving your life and expanding your world lies in discovering your gifts and developing them to the fullest.
Your future may be found in what you love to do most and doing it in a way that helps others.
I will leave you with a final thought: With self-discipline, self-confidence and a strong commitment to personal development, you can accomplish anything you want in your life.
Don't settle for less. You have the power and ability to make your life a masterpiece.
Okay so that was not actually my final  thought as I have chosen to add to this article on strengthening your self-confidence. : )
Overcome The Challenges of Low Self-Confidence
Maintaining self-confidence and personal development does have its challenges, although I believe we all the the power within us to achieve those things we dream of.
Over the years I have learned so many ways in which I could actually build my own confidence.
Learning these skills became crucial in my efforts to achieve any kind of success in life. Building your self-confidence is something you should always be working on.
Action Steps For Building Self-Confidence
To follow are some of the actions I take that and I think that everyone could use these simple tips at times in their life.
I would concentrate on past achievements.
Take the time to think of some of your past successes. I can always think of things I did in the past that I am really proud of and this always picks my mood up.
Everyone has past achievements that they can reflect on when their self-confidence has been shaken.
I took control of my thinking.
Always keep your mind on positive thoughts. Anything less is just a way of giving up. You should never dwell on things you have no control over.
All you can do is make the very best of every situation.
If things go wrong just accept it and move on, not everything is always going to run smoothly in your life. Having a positive outlook will help you in so many ways.
I focus on the positive things in my life and this really helps boost my self-confidence.
I think about things like:
My son and how proud of him I am.
I think of my beautiful home and the fact that it is mine.
I think of the schooling I had and the knowledge that gives me the ability to do many different things.
Before I got sick and had to sell it but I would think of the business I built.
All these things gave me good feelings and definitely helped me with my self-confidence.
I would always have some type of book to read or actually my favorite personal development tools would be audio programs.
I love to just put on the headphones and listen to some excellent advice. I have learned more personal development techniques from listening to audio programs then I have from any other resource.
The more I would learn about personal development and how important it is to always strive to be your best, the stronger my self-confidence would grow.
You cannot put a price on education, and its a shame when people fail to see the importance of continual learning.
I still constantly purchase audio programs I get so much enjoyment out of them. The knowledge I gain is indispensable. As you must always remember personal development is a journey that should never end.
I keep a special journal where all I have written in there are all the successes and achievements I have had throughout my life.
It is great to have because if I am ever feeling down all I have to do is go and get my journal and start reading. When you read about things that make you feel proud you automatically build your self-confidence.
You have to remember your self-confidence is actually developed when you are a child. Destructive criticism can have lasting effects on a persons level of confidence.
This is why you have to make extra effort to work on this yourself.
Think about your life so far, and list the ten best things you have achieved. Be honest with yourself there is a lot that you have done that you should be proud of.
Spend a few minutes each week enjoying the success you have already had!
Start managing your mind. Learn to pick up and defeat the negative self-talk which can destroy your confidence.
Stay on top of that positive thinking, keep celebrating and enjoying success, and keep those mental images strong.
If you get into the habit of treating mistakes as learning experiences, you can (almost) start to see them in a positive light. After all, there is a lot to be said for the saying "if it doesn't kill you, it makes you stronger!"
Setting Goals Is Another Great Way Of Improving Your Self-Confidence.

When you set your goal make certain that it can be made up out of stringing together a lot of little goals.
Don't overwhelm yourself trying to accomplish one big goal all at once.
You want to be able to achieve a string of small goals that work up to your one major goal and you should celebrate every time you accomplish any one of those goals.
Count every achievement as a success and you will definitely start to build your self-confidence.