Confidence is the one key to your personal power that ties all the others that we have spoken of together. This is a result of all the other key points to personal power.
If you are ready for a mouth full I will give you a rundown of how the 10 Keys To Personal Power Tie Together.
When you develop clarity of thinking, competence in whatever it is you chose to do, the concentration you need to get things done, the common sense to truly analyze a problem, the creativity to expand on ideas, the consideration you need to develop relationships, the consistency to always maintain a predictable outcome, the commitment to follow through with projects you have started and the courage you need to always face your fears you will then find that your overall confidence has grown to measures you never thought possible.
When you find yourself accomplishing difficult tasks over and over your belief in yourself, the overall value that you place upon yourself will grow stronger with each successful achievement.
Confidence Builds Character!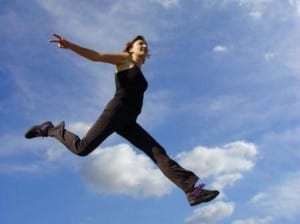 As you develop all the previous characteristics that make up the 10 keys to personal power you will feel a sense indestructibility.
Your overall belief in yourself will grow and this will shine in everything you do in life.
Everyone around you will notice a change, they will see a person of strength someone who has the confidence to take charge and get things done.
All of your personal and professional relationships will develop in a more positive way.
You must stand strong and really allow these new beliefs to take root because if you continually back away from the tasks or things that you fear you will never build the confidence you will need to get ahead in life.
Confidence Is To Believe Strongly In One's Abilities!
If you allow self-doubt to take over you haven't a chance of building any real personal strength.
You must truly believe in yourself, with confidence, you have to know inside that nothing can stop you but you alone.
In order for you to achieve real success whether it be personally or professionally you have to rid yourself of self-doubt and move forward with a definite purpose.
Fill your mind with positive reinforcement and maintain that belief constantly, never allowing yourself to waiver from your own beliefs.
I have personally faced some of the toughest challenges that life could throw at one person and my ability to maintain a positive attitude was put through its toughest test.
I learned early in life that keeping an ongoing journal is one of the most positive actions you can take to strengthen your character in the development of your personal power and confidence.
Building Confidence In Yourself Is Key To The Development of Your Personal Power!
Having a journal to look back on the tough times and the good times detailing the positive or negative actions that you took to deal with certain situations can help you learn and grow into a person of strong character.
I consistently read books of a positive nature and listen to inspirational, personal development tapes, and CDs.
I took every chance I had to fill my mind with positive reinforcement and I steered away from anything of a negative nature.
My confidence grew with every challenge I faced and overcame.
I attribute the majority of my personal development to my vast collection of journals.
I have kept a journal from as far back as I can remember and I continue to do so to this day.
You can start a journal at any point in your life and there are no rules to follow. I record my daily events, how I was feeling that day, and what I could have done to improve upon the day altogether.
If it was not for my journals I would have nothing to look back on to see how I handled the challenges I faced in the past.
Having my journals to refer back to gives me the confidence and personal strength to work through any hard times I may face in the future.
I have gone through some very serious health issues and I have had to battle through depression but each time I recorded just how I felt and I how I dealt with it so now I always have a reference to turn to for help. This alone gives me the confidence to trust my own abilities.
If depression is something that you are dealing with you might want to take a look at this page about depression and what you can do to overcome it.
I never stop learning and researching because the challenges of life can be so great at times.
Although if you have the tools to turn to that I have found throughout my 25 years of study you can make it through anything.
It has become one of my larger goals in life to use this website to share the challenges I have faced and what I have done to overcome those challenges.
I have learned that it is possible to overcome anything that life throws at you as long as we have the tools.
Maintaining a positive, resilient attitude will give you the confidence you need when you are facing a difficult challenge in your life.
I have seen so many people who have lost all hope and confidence in themselves and their abilities just give up and fall to pieces at the first sign of trouble.
I can tell you, giving up and refusing to face your problems will only lead to even more and tougher problems.
When you refuse to face your problems due to the fear of failure you will do nothing but destroy your self-esteem and your self-worth.
I have had many challenges thrown my way but I overcame them by falling back on my confidence and self-determination.
I had built my confidence so that I would not give up or give in, I found strength in my family but ultimately I had to find the strength in myself.
Building these important keys to personal power is the basis of building and improving every aspect of your personal development.
Maintaining a strong degree of confidence is key to your overall personal growth and the audio program below has played an important role over the years in the building of my own personal power.
I have owned this program for years but I still listen to at least once a month and every time I do I pick up some new bits of wisdom.
I would recommend this audio program to anyone that is interested in personal growth or is lacking in confidence.
The Science of Self-Confidence By Brian Tracy

Learn how to control your confidence level by controlling your thoughts. Learn how to bring an end to all those self-defeating behaviors and begin self-confident ones.
You will see yourself as others see you and you will have the confidence easily change their perceptions.
Many people have the misconception that confidence is something you either have or do not have, they believe that it is something you are born with.
In reality, confidence is a mental state that you can develop if you are committed to your personal development.
Confidence – The Qualities And Benefits of A Confident Person!
Having confidence will free you to go where your heart leads. Confidence gives you strength with style. It generates a non-physical aura that captures the conscious attention of everyone in your presence.
A person who displays such a strong personality trait draws people to them. Their strength of character shines through and people will look at you as a winner.
It is that something which others admire. Confidence sets up a vibration that causes others to trust in your ability, it instills in them a feeling of safety when following your lead.
When you are confident, you possess an awareness of a powerful truth, a belief in yourself that is unbreakable.
You know that when you are in tune with the unseen power that is ingrained in your soul, you will always solve whatever problem you may be facing because this power is far greater than any condition or circumstance with which you could be confronted.
I could carry on with every dominant quality associated with having unbreakable confidence.
But the truth is if you doubt yourself or your abilities if you believe you will fail at what you will attempt you will still be left with that ever consuming question:
How do I develop a strong degree of confidence in myself and my abilities to succeed?
Let me reassure you that you already have confidence.
You may believe that you lack it in certain situations and this can cause you to fall into the disbelief that you have none at all, but how wrong you would be!
Confidence is that internalized belief of you just knowing, it is your inner certainty that just cannot be changed.
The situation you are in, whatever someone said or did would not matter because you have confidence and regardless of the challenge you will meet it head-on.
Ultimately, confidence is knowledge. If you know something with absolutely no doubt then you have confidence in what you believe to be true.
The dictionary defines confidence as "a feeling or consciousness of one's powers, or of reliance on one's circumstances."
Regardless of what most people may believe, your confidence has very little, if anything, to do with your intellect. It has, however, everything to do with your faith.
This is why there are people who venture out after every dream that they hold regardless of their education or stature in life.
Then, unfortunately, you see people that have tremendous talent and abilities that go unused due to a lack of belief in themselves, they are afraid to venture forward and take some chances that could lead to great things in their life.
Your confidence will grow with the knowledge and belief you have in yourself. It is the unwavering belief you hold in yourself that allows you to move ahead in life.
It is the character trait that removes your fear from trying to get ahead, it leaves you with such a positive attitude that you are willing to try anything you desire.
I once heard it said that the "room for self-improvement" was the largest room in the world. Regardless of where you are on your personal confidence gauge, these three points will be of value to you.
First, be aware of your self-image, keep it strong and self-serving.
This is a critical part of your personal development and the ultimate strength of your confidence. When you think of anything, you think in pictures. How do you visualize yourself?
Confidence comes from within, you must visualize yourself as a confident winning person.
You create in your mind what you display in your life.
You must use your mind to visualize your dreams, your successes, your achievements in life. When you picture yourself as strong, unstoppable, and confident, then that is what you will be.
Your confidence comes from you, belief in yourself and your abilities, focus on this in your mind's eye and you will have everything you dream.
If you visualize success you will realize success.
Most people will just dismiss the idea of visualization and the power it possesses but I am telling you visualizing your strengths and abilities leads to amazing results.
If you want to learn more about the power of visualization and learn a number of techniques you can use to help you strengthen your visualizations the following program has served me well for many years and you might want to give it a try.
Visualize Yourself As Being Confident and Your Confidence Will Grow!
The Power of Visualization Strengthens Your Confidence In Days!


Visualization is one of the most effective tools for building one's confidence.
However, this program will teach you much more than just how to strengthen your confidence.
The Power of Visualization will give you the advantage over all others that don't know of its power and you will achieve your goals faster and easier than ever before.
You will not find a more powerful tool for personal achievement. You can heighten your sense of creativity, you will be able to program your mind for success and transform your life in the most positive ways.
Use your spiritual beliefs to connect with the ever-present, all-knowing, all-powerful, life-giving force. Trust in yourself that you always have that strength backing you up.
The closer you become with your spiritual self, the more you permit these ideas into the feeling side of your personality, the more confidence you will have.
The Second Step Is To Become Aware Of Your Strengths And Weaknesses.
Take out a pad of paper and list all your strengths on one side and all your weaknesses on the other. You just might find that your weaknesses outweigh your strengths.
I will tell you right now to just forget your weaknesses, you might want to manage them but you don't want to concentrate on them. You should put all your energy into developing your strengths.
In other words, direct your efforts and attention to getting better at what you already do well. Keep getting better at it until you have mastered it.
It makes sense to do what you enjoy and what you do well. The more you do it, the better you will get at it, the more you will enjoy it. You will naturally exude confidence.
You will be able to say with conviction "I'm good, I know I'm good and I know why I'm good." That's confidence. If you didn't know why you were good, it would be conceit as opposed to confidence.
The Third Step Is To Train Your Mind To See In All People, What They Do Not See In Themselves.
Begin to treat every person you come in contact with as the most important person in the world. Look at them with a new awareness.
Refuse to permit another person to influence how you see and treat them. Their speech, actions, and results may clearly indicate they do not like themselves.
Love them anyway. Look for what they do well and let them know you noticed it. Give everyone a sincere merited compliment.
The beautiful part of treating people with profound dignity and respect is that the good you see in them is a reflection of the good inside yourself.
Know that confidence turns dreams into physical reality and this is the kind of confidence you should strive for.