Post Recently UPDATED on by
The loss of motivation destroys that driving force that keeps you going when it seems as though everything else is against you. It seems that when life is really getting the best of us the first thing to go is our motivation and yet this is the time when we need it the most.
When you lose all the personal drive to keep moving forward in life you become vulnerable to all sorts of self-defeating psychological problems.
The loss of motivation will keep you from advancing forward in life and it drains you of your will to succeed at any endeavor.
You lose all enthusiasm for those things that are most important in your life, it may be an exercise program or a project that once meant something to you.
Our whole goal in life is to live happy, successful, productive lives. But when you experience a loss of motivation your goals that once meant so much to you are no more than a distant memory.
Avoiding The Loss of Motivation
There are things that you can do to help keep yourself motivated to keep moving forward in life and it usually starts with your attitude and your inner most thoughts.
To overcome the loss of motivation you will have to make certain decisions in your life that coincide with what your true values are.
Nobody chooses a life that fails to strive to be the best that you can be. This is why it is critical for you to have specific goals for your life.
If you begin to realize that you are not advancing towards the achievement of your goals you must take immediate action to help jump-start your motivation once again.
The most successful people are always very goal oriented. They have a specific target they wish to reach and their desire to reach that target is what fuels their motivation.
If you are experiencing the loss of motivation begin to surround yourself with successful people.
Successful people are supportive and encouraging, they know what it takes to be successful, they understand the role that motivation plays in becoming the best that you can be.
Keep in mind that the majority of them have most likely experienced the exact problems that you may be going through at this very moment.
The Loss of Motivation And Your Success In Life!
The Only Difference Between A Man Who Succeeded And A Man Who Failed Is That One Of Them Stopped Trying.
Everyone's enthusiasm and motivation is tested from time to time but it is the most successful that prepare themselves for these moments.
By surrounding yourself with successful people you can learn how to combat the loss of motivation before it has the chance to really sink its goal crushing claws into your subconscious mind.
This is why being around successful people can be such a positive thing you can learn from their past experiences.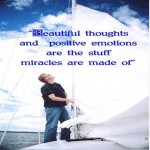 Motivation and enthusiasm is what keeps your dreams alive.
Successful people have learned what it takes to remain motivated enough to continue towards the successful completion of the goals that they have set for themselves.
It's important that you define what success means to you, for some success may mean making a lot of money. For others it could be putting together a really nice resume
So as to pursue that new job or career change. Whatever your definition of success is, simply decide what it is and motivate yourself to go after it.
In my own search for success I made it a point to have people around me that I knew would support me and help me when I needed it. I knew these people would be there for me even when I didn't realize I really needed them.
If it wasn't for the people in my life that I could turn to at those trying times I'm certain I would have never achieved the success I have in my life.  They helped me find my motivation at a time when I could not find it alone.
Having the support and knowledge of successful people is truly invaluable. You can learn from them and see how they got their motivation working for them.
The loss of motivation can strike at any moment that is why it is necessary for you to have a way to fend off those life draining feelings of dread.
I have put together some of my favorite motivational quotes, if you read through them you may find that they may help you when you need that extra push.
Learning How To Overcome The Loss of Motivation
Personal development is the never-ending pursuit of success and happiness. However, the loss of motivation to keep you driving towards your personal development goals can strip you of our most valuable asset…Time!
I was lucky I had a loving family and a wonder wife who gave me the emotional support that would not allow me to lose my motivation to keep moving forward during some of the darkest days of my life.
My wife knew that I had dreams and aspirations for my life and she never allowed me to lose sight of those dreams. I could always fall back on her strength when I needed to, she is a strong, professional, successful woman.
So that's just another example of how important it is to be around successful people.
They really can help keep you focused on the positive and not the negative and keep your motivation going strong so that you are always moving forward.
So if you happened to read my story you are aware of some of the hurdles I had to jump in my life. Yet I still found the strength to remain motivated enough to keep moving forward, chasing my dreams.
I was fascinated by people, especially those that achieved a great amount of success in their life. I began to study every aspect of personal development.
I wanted to know all about living a completely happy life, one filled with achievements, one that rallied with terrific relationships, one that could overcome huge adversity, basically I wanted to live a successful life.
I had a burning desire to know why there were so many successful people in the world and how it would be possible to become successful myself and how to help others reach the same goal.
I wanted to know why some people would experience such a loss of motivation that it actually destroyed their lives and yet others could face the same problems but they were able to overcome such obstacles.
I spent some time and I came up with an A to Z structure of why motivation is so important and how it affects your life in numerous ways. I think you will find it very beneficial and enlightening to read through.
Personal development to me really means to have the power to overcome adversity and keep pushing forward so that you may live a successful life.
Although there are many factors involved in achieving success I learned a long time ago that none of them mattered if you had a loss of motivation and no goals to achieve the greater things in life.
So, never lose your drive to push past the tough times in life that you will inevitably face. Keep in mind the overall strength of motivation to keep you on your path to success.
There is no larger anchor keeping you from achieving your greatest desires than the loss of motivation.