The Ten Keys To Building Your Personal Power And Unshakable Self-Confidence!
There are 10 keys to personal power that will lead you to a more powerful and confident personality.
With these 10 qualities success is predictable however if you lack even one of these qualities of personal power, that can be enough, the weak link in the chain that can doom one to a life of weakness and failure.
All successful people have and use these 10 qualities all the days of their life.
If you study successful people and do what they do you will be a success. If you do what unsuccessful people do you will be unsuccessful.
These qualities are all habit patterns of mind, which means you can learn them, you can develop them with practice. If you practice these qualities until they become habit or automatic nothing can stop you.
The Power of Clarity The First Key To Personal Power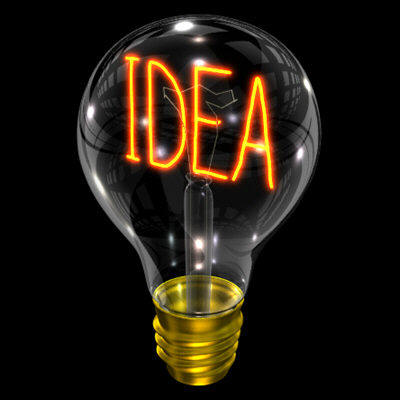 We are living today in perhaps the very best time in all of human history. There have never been more opportunities and possibilities for more people to accomplish more of their goals than exist right now.
The level of affluence has never been higher, the average lifespan has never been longer, the number of options available to you has never been greater and the world situation, in terms of peace and prosperity, has never been more stable.
The first and most important of all the qualities you need to truly master your personal power is that of clarity.
You must possess the ability to think clearly and with a degree of certainty.
The ability to determine exactly what it is that you want to do, have or be in your life is the prerequisite for all personal and professional achievement.
Clarity is the starting point of all success. Someone with no sense of where they are going will achieve very little if anything at all.
I found this to be such a powerful truth in my own life.
When I allowed my problems to get the best of me I lost all direction in life.
When I came across a personal development program about the keys to building Personal Power and I listened to the section on clarity it was like a light bulb moment for me.
The Ten Keys to Personal Power
I took a good look at myself and I realized that I did not really know with any amount of certainty what I clearly wanted to do.
This was a real wake up call for me personally. I was allowing my own personal power to be dictated by my surroundings.
I realized that I had to start to clearly define what it was that I truly wanted. That had to be my first step otherwise I was just stagnant.
You see people are goal seeking creatures, we only work at our very best when we are accomplishing something that is very important to us.
As said by the great speaker Brian Tracy;
"If You Don't Know Where You Are Going Any Road Will Take You There."
This statement is so simple yet so true.
You have to have focus, you have to exactly know what it is you want to do, have or be in life.
Decisiveness is imperative when it comes to clarity, if you can not be decisive on what it is that you want to be, have or do how can you possibly be clear on anything. The lack of focus strips you of your own personal power.
If you are clear on what it is that you want you can then easily decide to go after it.
We are living in the time of opportunity unlike any other time in history and it will be those that can define exactly what they want out of life, with clarity, that will achieve more success than those with just a vague notion of what they want out of life.
The level of affluence has never been higher, the average lifespan has never been longer, the number of options available to you has never been greater and the world situation, in terms of peace and prosperity, has never been more stable.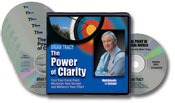 Probably the greatest program available on this subject is; "The Power of Clarity By Brian Tracy."
If you are looking to improve your current situation and you want to get on course to really building your personal power I highly recommend you take a look at this powerfully effective audio program; "The Power of Clarity."
In speaking of clarity and your personal power you must have a vision for yourself. Without a vision that excites you, you really won't go forward in your life.
In developing your own personal power and self-confidence you must be result oriented.
This all stems from self-discipline, you must have the discipline to stay completely focused on your clearly defined goal and take whatever actions you must in the achievement of that goal.
I have read my share of books about setting goals but not one of those books taught me even a fraction of what I learned from probably one of the most inspiring audio programs I ever listened to.
There Is No Better Way To Build Your Personal Power Than Learning How To Set And Achieve Goals.
The Ultimate Goals Program will give you the Personal Power And Self-Confidence to go after and achieve anything you desire.

Learn How to Get Everything You Want – Faster Than You Ever Thought Possible is the most complete and effective goal-setting and goal-achieving program ever created.
In this exciting program, Brian Tracy takes you through a simple, proven step-by-step system that you can use immediately to achieve anything you really want in life.
Another aspect in the development of personal power and a major key to success is to be very straight, very clear and to the point, a person lacking clarity does not have goals or true personal power and they end up working for someone who does have clarity, purpose and goals that are specific, defined and written down.
No matter what it is you must have strength of character and always get straight to the point. Someone who cannot get straight to the point and waste time "beating around the bush" as they say lacks quality of character.
To summarize our first key to building personal power and achieving true success you must have clarity in all you do.
Some of the keys to clarity are decisiveness, the ability to make a decision when it needs to be made. You also must have a vision, a direction in life that excites you and keeps you motivated.
Then there is focus, you must focus on results rather than activities it is more important to work effective and get things done rather than just keeping busy and not really accomplishing anything.
The other key factor in clarity is listing your goals and reviewing them often and lastly you must speak with clarity getting straight to the point. Developing clarity in your life is the first true step to gaining personal power.
The Next Step in Building Your Personal Development is Competence.
Moving forward in life would be an extreme challenge if you were lacking competence. In developing your own personal power so that you may dictate your life you must develop the competence it takes to get ahead.
Key Number Three is Concentration, This Personal Development Tip Cannot Be Lacking In Anyway!
Concentration is critical for the accurate completion of the necessary tasks to accomplish any goal you have set for yourself.
The Fourth Key In The Growth Of Your Personal Development Is That Of Common Sense.
Sometimes we have the ability to really make a simple situation much more complicated than it has to be. Where as if we slowed things down a bit and used some common sense everything would appear different to us.
The Fifth Key To your Personal Development is Creativity!
Creativity is the backbone of all true successes. Without the creative mind going into action so many opportunities would be missed.
The Sixth Key To Strengthening Personal Development Is Consideration!
The act of showing true consideration for others can open more doors for you than most any other characteristic you may hold.
The Seventh Key In Your Personal Development Is Consistency!
The key to successful completion of any major project in life whether it be personal or professional is consistency.
The Eighth Key To Building Your Personal Development Is Commitment!
The amount of commitment you give to whatever it is that you may be working on will truly determine the successful completion of that particular project. This may be a commitment to a professional project or a commitment you made to yourself personally.
Courage Is Our Ninth Characteristic In Our Personal Development!
In developing our own personal power we must be able to display courage in the face of adversity.
Our Tenth And Final Key In Truly Strengthening Our Personal Development Is Confidence!
Confidence is the driving force to personal power and building a successful and fulfilled life.