The Power of Positive Thinking is an Immense Force That We All Possess, I Intend To Show You How I Put This Power To Use In My Life And By The End Hopefully You Will See How You Can Use It Within Your Own. This is My Story!
The Power of Positive Thinking
Hello, my name is Howard G. Platt 111 and I would like to take you on a short journey, the journey of my life, like so many other lives one filled with many joys, many sorrows, many struggles and many triumphs. I share my story with you for no other reason than to help inspire those that may feel like there is no escape from the pains that can affect our lives in so many ways.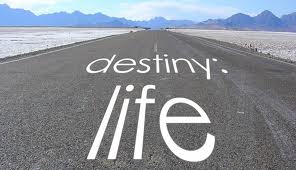 I am no more different than any other person in this world and I hope that once you read my story you will see the true power of the human mind and the strength that can be gained purely through your dominant thoughts. I intend to show you how amazing the Power of Positive Thinking really is and all the ways that it can help you to overcome the difficult times in your own life.
I was born into a family that was broken from the start but that does not mean that I was not surrounded with love. One thing I have learned throughout life is that a person that does not value their life will lack the strength and perseverance to claim their right to happiness, love and success.
I had two parents that were loving, caring individuals yet one had incredible strength while the other had none, one valued their life yet the other did not. As I look back upon my life I can see that my Mother persevered through the power of positive thinking, even though she may not have realized it at the time I can see that it was her faith, her belief and her determination that held our broken family together to the best of her ability.
My Mother held our family together but my father was weak, he did not value his life, he did not utilize his own personal power and he chose not to fight his demons and for that reason and that reason alone he was not a part of our family. However I also intend to show you how the power of positive thinking can help to overcome challenges that appear to be completely lost causes.
My Father was an alcoholic, not your average alcoholic he was as severe an alcoholic as I have ever known throughout my entire life. I could not give you a number for the times that he broke my heart and the hearts of my siblings.
However hard I tried not to let him define my childhood it was a battle I could not win. I carried around this mass of pain inside me which manifested into anger and before I learned of the power of positive thinking I allowed that anger to dictate my life in many ways.
I came across this video and I thought it is was so beautiful I just had to share it with you, my readers. I'm not sure if it really fits right here but then again that would depend upon the meaning you personally take away from it's message. For me it touched my heart and I could truly relate it to certain situations I have faced in my life.
I also feel that the video does back the principles and truth of the power of positive thinking and I hope that it touches your heart as it did mine when I first listened to its message.
Short Video About The Power of Positive Thinking, Definitely Worth Watching!
How The Power of Positive Thinking Saved My Life Will Be Continued: