Learn how to use the power of the mind to move beyond the fears holding you back from realizing your true potential in life.
We all dream about success and success comes in many forms It's unique to each one of us.
For some success might be more money and for others it might be a happy marriage, a better personal life, a new home.
Regardless of how do define success the fact is you can have just about anything you wish, as long as you open your mind to the possibilities.
Most people have no idea just how powerful the human mind really is and how to harness the power of the mind to shape their lives in a way that brings them the most happiness.
So why is it that some are so successful and happy while others struggle to get by in both their personal and professional lives?
The answer is Fear!
Fear is a powerful emotion and if you allow it to it can ruin your life. Although fear is not always a bad thing, it can be both a blessing and a curse it just depends upon how and when one yields to it or rejects it.
Using The Power of The Mind To Overcome Your Fears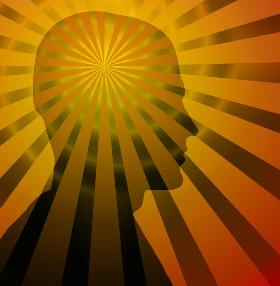 Fear looms everywhere in today's society but more often than not, it is an emotion that is self-generated.
When you give into your fears you give it strength.
By placing your attention and your focus on the things that go wrong in your life you strengthen the grip of fear allowing this debilitating emotion to shut down you potential to move forward.
Many fail to ever reach their full potential in life because they allow their fears to hold them back.
The fear of failure is just as powerful as the fear of success.
When you focus your mind on your fears this can attract the causes of failure, and the fear of defeat is an open invitation for defeat.
As you can see this is all a vicious cycle but you can use the power of the mind to break this cycle.
Once you learn how to move beyond your fears you will open the doors to your innate power and your true potential in life.
The key to living a successful life is to break through your fears and re-discover the true power that lies within.
So how can you make this happen for yourself? It is all within the power of the mind!
You need to open your mind to the reality that you have just as much right to live a happy, fulfilled and successful life as anyone else.
A closed mind keeps you where you are in life, where you have always been, and will continue to be.
A closed mind limits your possibilities, it destroys your inner creativity and it kills your drive for success. Learn to tap  into the power of the mind and take control of your life!
Eventually you begin to separate yourself from the positive thoughts it takes to achieve any level of success.
As these feelings of loss and despair strengthen you become beaten down inside and for many this turns to anger and envy.
But this doesn't have to happen to you or if it has you can use the power of the mind to overcome these feelings.
I have mentioned before just how powerful thoughts can be.
If you allow your mind to dwell upon negative thoughts your chances of working past your fears and realizing your true potential are pretty much shut right down.
I always try to match the most relevant and effective program to any article I publish and when it comes to learning how to harness the power of the mind there are two excellent programs that I use regularly.
The First Is "Empires Of The Mind" By Denis Waitley A Truly Awesome Program!

The most exciting thing about the future is that it will be driven by creativity and inventiveness stemmed from the Power of The Mind.
Opportunities for a self-management, self-starter have never been better.
Your most valuable assets today are your abilities to use The Power of The Mind to access, communicate and creatively evaluate information.
Your mind power is your most valuable asset and it is limitless in its capabilities. You can use the power of the mind for challenging old assumptions, to break with tradition and absorb every new idea you can find.
Use The Power of The Mind To Shape Your Thoughts And Destiny!
Thoughts are energy and emotional thoughts carry even more energy.
Our entire universe is controlled by energy so if your thoughts are negative you are sending out negative energy and that will only attract more negativity into your life.
It is up to you to use the power of the mind to create positive thoughts, emotionally charged positive thoughts.
This may not come easy at first but I promise if you work at producing positive thoughts, if you focus your mind upon success it will come.
We all get knocked down at times, it's the winners in life that pull themselves backup. I am speaking to you from firsthand experience.
I had the Great life, I was successful, I had achieved all my dreams but it did not come without its price.
I had no advantages in life, my Father was a drunk we didn't have the money to buy the things that all my friends had.
My childhood was a challenge but I never let that stop me.
I didn't realize it at the time but I had tapped into the power of the mind, I always knew that I could do anything if I believed.
I took our disadvantages and turned them into my personal advantage.
I never let my mind focus on what we didn't have instead I focused on what I could do with what I did have.
I had the drive and desire to succeed. I didn't need money to work hard and become the best in my class or the best athlete on the field.
I focused on the positive and that positive energy kept me going and I became the best I could be at whatever I wished to achieve.
To  access the full potential of the power of the mind you must learn to visualize the results you intend to achieve.
There is no other skill as powerful as the practice of visualization. If you can visualize success then success is yours.
Learning to harness the power of the mind is the essence of visualization and the most powerful program I have ever used to learn the practice of visualization is:
The Power of Visualization


Visualization and the imagination is a faculty of the highest possible importance for this is how you tap into the power of the mind.
The Power of Visualization will teach how to access this hidden power and then how to put it to use within your life.
Every great achievement, every invention, every business enterprise, every great poem, or book or picture, has been not only conceived in the mind it has been completed in the mind before it became actualized in fact.
The Power of The Mind At Work!
I graduated at the top of my class, I built a successful business/businesses, I excelled as an athlete to a level that I could only imagine.
I built a beautiful life for my family and by time I was 30 years old we had more than we could have ever wished for.
I don't tell you all that to brag, I want you to see how I achieved so much success.
Look back through the previous three paragraphs. You can see that I never focused on anything negative, I envisioned my success, I dreamed of being the best, I worked hard towards achieving my goals. That is the power of the mind!
Had I focused on all the bad things in my life I would never have had the drive and desire to succeed. Nothing good comes from focusing your mind on the negative aspects of life.
If You Focus On What You Don't Have You Will Never Get What You Want To Have.
My story didn't end there, not by a long shot.
At the age of 35 I was diagnosed with my first of six brain tumors. I wrote goodbye letters to all my family members and left them with my attorney to mail upon my passing.
I was telling myself that I was just being realistic when in fact I was doing nothing more than feeding into the negative situation.
I eventually turned my attitude around and that is the only reason I am sitting here today typing this article.
That's The Power of The Mind Being Molded And Shaped For Success!
Here it is 11+ years later, I lost my businesses, I lost my health, I lost my athletic career and we are financially bankrupt.
I am permanently disabled and cannot support my family but honestly I don't focus on all that. In fact I don't even like that I had to type that all out because I don't want to clutter my mind with those negative thoughts.
I know that I am here because I learned how to harness the power of the mind.
My entire life is different from the one I had built but I know in my heart and my mind that I will achieve a new level of success.
I refuse to allow negative thoughts and feelings to clutter my mind and hinder my progress toward my new goals in life.
I hope that if you are fighting with negative thoughts you can see from my example that everything in life is a choice.
You can choose to be a victim of your circumstances and hide behind your fears and negativity or you can fight off the negative thoughts and trust in the power of the mind.